Our devices can be managed in two ways. Small systems can be managed with the Waferkey smartphone application, and big systems can be connected to the LiveAM cloud access management system.

Waferkey
Adopted with the up-to-date Cloud encryption technology, WAFERKEY delivers the most convenient, flexible and secure access control solutions for small-business offices, convention & conference hotels and self-storage spaces. With easy access management method, simple setup steps and smart push notifications, WAFERKEY offers users with complete controls over their property by cloud-based technology from anywhere and anytime. Therefore, WAFERKEY reduces operating costs with no more physical keys to purchase, locks replace and saves resources through more efficient access administration.
In order to run WAFERKEY App, mobile devices must meet the following minimum system requirements: ios 13.6 or above, android 8.1 or above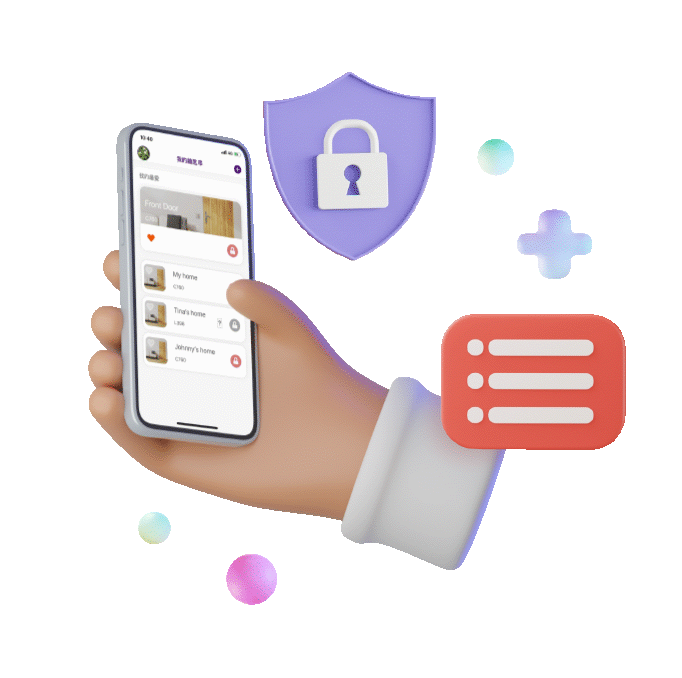 LiveAM
Live Access Management (LiveAM) has web user interface (WUI) and cloud-based and mobile-enabled platform. The LiveAM offers users with a friendly and intuitive interface and simple commands. The system is comprehensive functionality to meet needs of all types and sizes of Hotels, Commercial Buildings, Banks, Hospitals, Industrial Parks and University Campuses. No matter you are hotel receptionist, office administrative or technicians, you will be able to learn the operation of this handy system easily in short period of time.

● Complete management for public door access control, elevator control and smart lockers.
● The time zone authority function provides users with higher security.
● Full reporting function records device events in details.
● Easy-to-maintain platform with web user interface in cloud.
● Intuitive and practical user interface.